JP
Verified Customer
This product is changing my life
Matt H
Verified Customer
The results are amazing, I'll keep ordering more and more.
Rudy
Verified Customer
Great product, is helping so much. 
Immune Booster + PROARGI-9+ Bundle
Box (Single Served Packet)
Synergy WorldWide's flagship product is the revolutionary ProArgi-9+. Known as the world's highest quality l-arginine supplement, ProArgi-9+ has a clinically-proven, patent-pending formula that works powerfully to support your body's blood circulation.
Save with Product Bundles
One of the many benefits of ProArgi-9+ is its ability to enhance blood flow to vital organs, including those organs that compose the human gut. As your gut houses trillions of important, functioning microbes, it is your microbiome "ground zero," and it deserves your care. Allow ProArgi-9+ to increase blood flow to the gut, delivering the essential vitamins found in its formula, and amplifying the effects of the Purify program.
Supports overall cardiovascular health*
Enhances blood flow to vital organs*
Combats the negative effects of premature cardiovascular aging*
May aid in decreasing body fat and building muscle mass*
Helps maintain healthy blood pressure levels*
Inhibits myeloperoxidase, an enzyme that is known to oxidize LDL cholesterol*
Mix 1 serving (1 packet) with 8 oz. of water (depending on individual taste). Stir to dissolve. If water is very cold, mixture will take about one minute to dissolve.
One serving (1 packet) may be taken twice per day.
Store in a cool, dry place. Slight color changes may occur over time due to the natural fruit flavor. There is no change in the efficacy or potency of the product.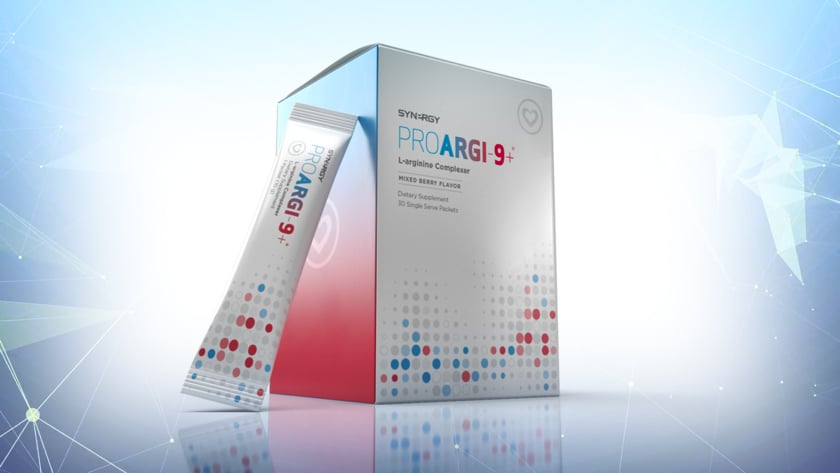 Center for Research & Innovation